Classic Osetra Caviar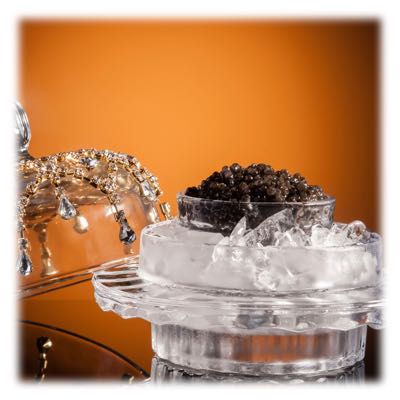 STARTING AT $17/OZ

Classic Osetra Caviar, is a classification of premium, Malossol, Brown colored, Medium size, imported sturgeon roe. It is most popular in Russian and Arminian cuisine, mainly for itís rich flavor and affordable pricing, when sold in 4lbs containers. Classic Osetra Caviar is a practical choice for those, who consume caviar on a regular basis.

What is caviar to us? "Caviar (Ikra) is not food. It's our way of life. Eat. It's good for you Malinka." Grandma used to say to to us in Russian, while spreading a generous amount black caviar on a fresh slice of white bread and placing a slice of†onion over it. Then, she would slice it up to 4 equal pieces and deliver each piece into our wide open mouths. This is my most memorable moments from my childhood. Back then, I didn't understand how remarkable it was to have caviar available in the fridge. We ate it everyday and didn't think twice about where it came from and how expensive it was. Grandma was right. Caviar is embedded in our blood. Even today, there is a large tin of fresh black osetra caviar inside my fridge, and my kids wouldn't have it any other way. In fact,†many of our neighbors caught on to our ritual and now they have a tin of†caviar in their fridge.
Caviar
Caviar Set-Up
Gifts
Truffles
Specialty Foods
Search