Beverly Hills Caviar Boutique in Topanga Upgraded and Live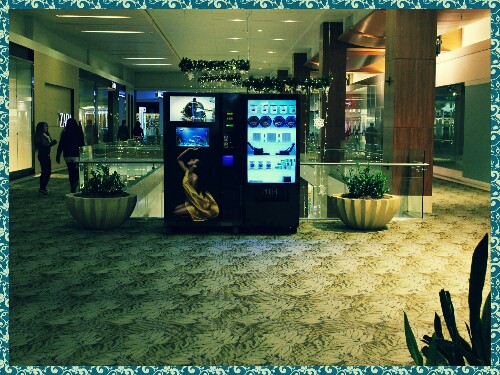 New at Beverly Hills Caviar Boutique in Topanga Westfield Upgraded and Live. Accepts $1, $5, $10, $20, $50 and $100 bills, with available credit options on orders (if you put a $100.00 bill and buy something for $80, you can use the remaining $20.00 to buy another item with as credit). Be sure to take out the products one at a time from the machine after paying. The machine doesn't give change, so if you plan to buy only one item, use exact change only. Also get email receipts on orders instantly through the boutique.


Comments on Beverly Hills Caviar Boutique in Topanga Upgraded and Live
Tom K

Wednesday, March 13, 2013 01:24:30 PM


Picked up some Imperial Osetra last night from the boutique to suprise my girlfriend. It made our night, you guys have the best Osetra we have ever had. Thanks for putting a machine in the valley, can't stand the traffic on the drive down to Beverly Hills.
Mike G.

Sunday, March 10, 2013 10:57:11 AM


I visited your machine yesterday and got your white truffle salt, blinis and escargots for a recipe. The prices were reasonable, quality was outstanding, the machine was easy and quick to use. Only thing I didn't enjoy was the difficulty to find parking. Anyways keep up the great work and am looking forward to trying out some recipies with your caviar.
Cindy Jacobs

Saturday, March 9, 2013 12:32:30 PM


Bought some white truffle oil, best I've had anywhere! Also love their escargot meat, this place is a foodies gourmet market all in one place, thank you Beverly Hills Caviar :).
Jim Sanders

Saturday, March 9, 2013 12:21:15 PM


Love it! Tried it out last week and the caviar was amazing. Will definitely visit again this weekend and get more caviar.
---
Share comments
Caviar
Caviar Set-Up
Specialty Foods
Truffles